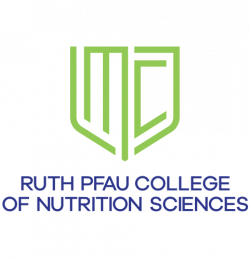 Bachelor of Nutrition, BSc. (Hons.) Nutrition
The Ruth Pfau College of Nutrition Sciences takes an interdisciplinary approach to the BSc Nutritional Science Degree. We understand that nutritionist create and translate food science research into advice and policy for their clients. This is why it is significant that these students develop critical thinking, effective communication, and understand core concepts of nutrition. We at RCNS chase educational excellence with help of all-rounder faculty and an all-encompassing curriculum that offers answers to the modern issues in the nutritional sciences.
LMDC offers all its students a safe and learning conducive environment so that students in our nutrition degree program (equivalent to BS human nutrition and dietetics) can explore the link between diet, disease, health, and optimal performance. We believe in providing transferable skills to our students that can serve them well in their professional careers as nutritional advisors. LMDC is focused on transforming the contents, methodology of teaching and technological resources at par with the national and international standards.
Here is why you should choose the Ruth Pfau College of Nutrition Sciences at LMDC for your BSc nutrition degree.
Practical Learning

Distinguished Faculty

Resource-Rich Institute
Degree Structure BSc. (Hons.) Nutrition
B.Sc. (Hons.) Nutrition is a four-year degree program based on annual system.
| Duration | Start Date | Program Type |
| --- | --- | --- |
| Full-time: 4 years | Flexible start dates | BSc Nutritional Science |
The nutritional sciences program at RCNS offers one of the most comprehensive undergraduate educational programs in Pakistan. The program was designed so that students can get trained in broad and general aspects of food science and nutrition. One of the aim behind the degree program has been to let students understand the concept of research and prepare them for postgraduate work in nutritional sciences and for the job market. The subjects under focus are microbiology, physiology, food safety, quality management, pathology, food analysis and meal planning.
Here are the details of all BSs nutritional sciences subjects for the four years of the program.
First Professional

Theory

Practical

Basic Anatomy & Physiology

100

–

Basic Biochemistry & General Pathology

100

–

Islamic Studies/Ethics & Pak Studies

100

–

Behavioural Sciences & Computer Education

100

–

Total Marks

400

Second Professional

Theory

Practical

Advance Biochemistry

100

100

Microbiology & Genetics

100

100

Fundamentals of Nutrition

100

100

Total Marks

600

Third Professional

Theory

Practical

Clinical Nutrition

100

200

Applied Nutrition

100

200

Total Marks

600

Fourth Professional

Theory

Practical

Community Nutrition

100

200

Biostatistics & Research Methods

100

–

Total Marks

400
We believe in building our students up and providing them with medical training that prepares them for their careers with help of an exceptional faculty and an internationally recognized curriculum.
Ask About Our BSc Nutrition Degree
Please contact us with any queries you might have regarding our program & BSc Nutrition admission. We are here to help.
Learn about LMDC admission requirements and eligibility for our MBBS, BDS, DPT,
Pharm-D, RCNS, & RCLS programs.