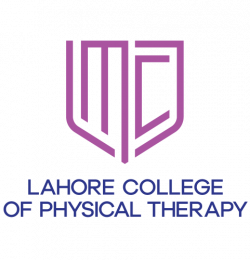 Doctor of Physical Therapy (DPT)
Physical Therapy is an essential segment of modern health care system. It is a branch of health sciences, which pertains to the clinical assessment, evaluation, examination, diagnosis and plan of care of musculoskeletal, neurological, cardio-pulmonary and Integumentary conditions, including the pain and those of psychosomatic origin.
It deals with treatment by natural sources based on movement, manual therapy and physical agents, to relieve the pain, habilitate the developing child and rehabilitate the functional limitation and disability caused by disease and trauma.
Hence, Physical Therapy covers basic parameters of healing sciences i.e. preventive, palliative, promotional, diagnostic, rehabilitative, and curative.
Lahore College of Physical Therapy, a project of Lahore Medical and Dental College was established in 2008. LCPT offers students the opportunity to obtain their Doctor of Physical Therapy degree and has quickly become a landmark for physical therapy training and education in Pakistan. The Physical Therapy department started at Ghurki Trust Teaching Hospital in 2004. B.Sc Physical therapy then started in 2008 with a batch of 10 students. In 2011, the DPT program started with a 30-student batch. The capacity was upgraded to 60 students in 2016 and 75 students in 2020.
Lahore College of Physical Therapy is affiliated with University of Health Sciences and is attached with three hospitals for clinical training of students, Ghurki Trust Teaching Hospital, Doctors Hospital, and LMDC Teaching Hospital.
LCPT spreads over 14000 square feet of land with a dedicated wing with fully equipped Physical Therapy setting for training of the students and Patient Management.
LCPT has set a benchmark in terms of capacity of the institution, infrastructure, designed curriculum, faculty, departmentalization, season of excellence, assessment strategies, clinical setting, administration, research work and professional connections.
Here is why you should get your Doctor of Physical Therapy degree at LMDC:
Hands-On Learning

World-Renowned Faculty

Purpose Built Campus
| Duration | Start Date | Program Type |
| --- | --- | --- |
| Full-time: 5 years | Flexible start dates | DPT Degree |
DPT Degree Structure
One of the most significant areas of concern when securing DPT admission is to understand the degree structure and the relevant DPT courses you will be studying for five years. The program incorporates unique elements of theory, practice, and research. The focus is primarily on delivering relevant knowledge to the students using innovative teaching methods that contextualize learning.
Here are the details of the DPT courses, that you will be studying when enrolled in the doctor of physical therapy program at LMDC:
Sr No.
Year
Subject Breakdown
Hours Per Year
1
First Year

Anatomy

Physiology

Kinesiology & Biomechanics

Islamic (Ethics) & Pakistan Studies

Behavioral Sciences

Introduction To Computer

400

300

450

150

150

50

2
Second Year

Anatomy

Physiology

Kinesiology & Ergonomics

Biochemistry & Genetics

Medical Physics

Behavioral Sciences

Health And Wellness

450

300

300

200

200

50

50

3
Third Year

Pathology & Microbiology

Pharmacology

Physical Agents & Electrotherapy

Therapeutic Exercises & Techniques

Behavioral Sciences

Teaching Methodology & Community Medicine
Supervised Clinical Practice 1 & 2

300

200

300

400

100

100

200

4
Fourth Year

Medicine

Surgery

Musculoskeletal and Neurological Physical Therapy

Radiology & Diagnostic Imaging and Emergency Procedures and Primary Care

Biostatistics & Evidence Based Practice

Supervised Clinical Practice 3 & 4

200

200

400

100

300

200

5
Fifth Year
Cardiopulmonary, Obs-Gynea, Integumentry & Manual Physical
Therapy

Clinical Decision Making & Differential Diagnosis

Scientific Inquiry, Research Methodology & Research Project

Professional Practice & Community Based Rehabilitation

Paediatric, Geriatric, Sports & Prosthetics & Orthotics Physical Therapy

Supervised Clinical Practice 5 & 6

500

100

350

100

350

200
We believe in building our students up and providing them with medical training that prepares them for their careers with help of an exceptional faculty and an internationally recognized curriculum.
Ask About Our DPT Degree
Please contact us with any queries you might have regarding our program & DPT admission. We are here to help.
Learn about LMDC admission requirements and eligibility for our MBBS, BDS, DPT,
Pharm-D, RCNS, & RCLS programs.