Message from the Chief Executive Officer
Pharmacy and its related disciplines are the intellectual Inheritance of all Muslims. The renaissance period of Islam produced great Muslim scholars of pharmacy, chemistry, and medicine. Let's commit to renew the zeal and spirit of our great forefathers.
We promise you a nurturing and fulfilling educational environment. It is in your hands now to transform the knowledge you gain here into something which helps to eliminate the sufferings of humanity.
F.A.C.A., F.I.C.A.
Diplomate American Board of Radiology
Chief Executive Officer
LMDC Pvt. Ltd., Lahore.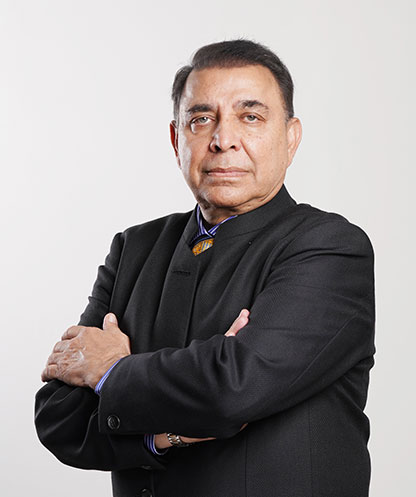 Message from the Dean & Principal
Welcome valued students,
I am overwhelmed to welcome you to the prestigious Lahore Pharmacy College (LPC). We are of the complete insight that at the beginning of your academic career, with a sanguine attitude, each one of you has joined this great institute with millions of dreams in your twinkling eyes; you are looking forward to a promising future in pharmacy and health care profession. We, here at LPC are dedicated to motivating every one of you on the path of your dreams where you can uptrend your caliber, competence, and of course professional skills with our absolute support.
We are devoted to meeting the needs of all students. We want you to know that you will not be alone but consistently guided throughout your five years journey here at LPC. We have a competent faculty who are caring mentors, a majestic campus, and an atmosphere conducive to accomplishing your academic goals. Apart from academic support, we encourage you to join our various student societies, clubs, and editorial team. Such opportunities will gradually inculcate leadership, professional grooming, networking, self-discipline, personal growth, and a sense of empathy to render community services.
Here's a tip already! Explore the campus, meet and greet the faculty and staff and acquaint yourself with the College. Study hard, get involved in extra-curricular activities, make new friends, and have fun. As a principal, I am here to help you in any and every way possible.  I hope, this whole period would be a golden time of your life and you reach your goals with the ladder of the esteemed Lahore Pharmacy College.
Warm Wishes,
Prof. Dr. Naeem Hasan Mubarak
|Pharm D. (PU)|
|MS. Pharmacology (UK)|
|PhD. Pharmacy Practice (Malaysia)|
R.Ph  Dean & Principal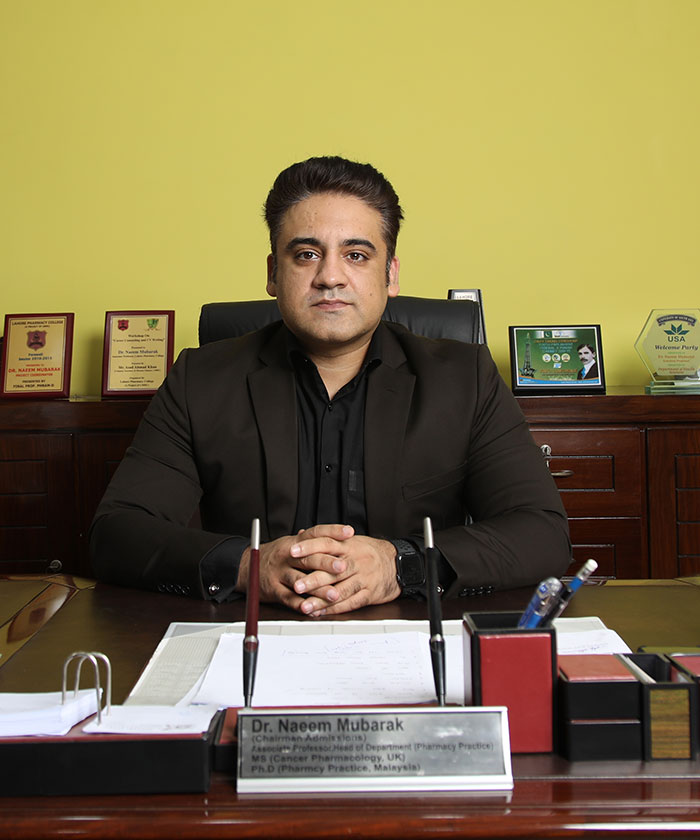 Message from the Distinguished Professor
We extend a warm welcome to you to join us in the Lahore Pharmacy College, a project of Lahore Medical and Dental College (LMDC), to fulfill the need for a better drug delivery system in hospitals and retail pharmacies and to provide the best manufacturing and research development system in the pharmaceutical industry. The clinical direction of Pharmacy education is now more patient-oriented and focused on public health promotion. The pharmacy profession is globally rated among the highly respected professions. Lahore Pharmacy College is strictly following all requirements of Pharm D study as per norms of HEC and Pharmacy Council to ensure high-quality standards in pharmaceutical sciences. The pharmacist has the responsibility to affect and interact with the health care system to contribute a vital role in the administration, drug regulation, manufacturing, quality assurance, research development, academics, and government agencies as custodians of the health care system.
The qualified and well-experienced faculty mentors of the College of Pharmacy are focusing on producing well-prepared pharmacists as WHO specified, who could serve not only in the healthcare system in Pakistan but are capable enough to contribute to the international healthcare system too. They help the students to get well prepared to enter into the 'life-saving profession' of Pharmacy and would be able to practice in different health care environments, as there is a high demand for highly prepared Pharmacists all over the globe. Faculty members emphasize innovative guidance and teaching by utilizing their great potential to ensure future success in students' careers and help them achieve their goals. The College of Pharmacy has well-equipped laboratories and Libraries to fulfill the requirement of Pharm D education. We invite you to visit our campus to view our impressive facilities and meet our well-qualified and talented faculty.
Prof. Dr. Nasira Saifurrehman
Pharm M. Pharm (UOK)
PhD (Pharmaceutical Technology)
USM, Malaysia
MPPA, MPPS, R. Ph
(Member American Association of
Pharmaceutical Scientist.)
Distinguished Professor, Lahore Pharmacy College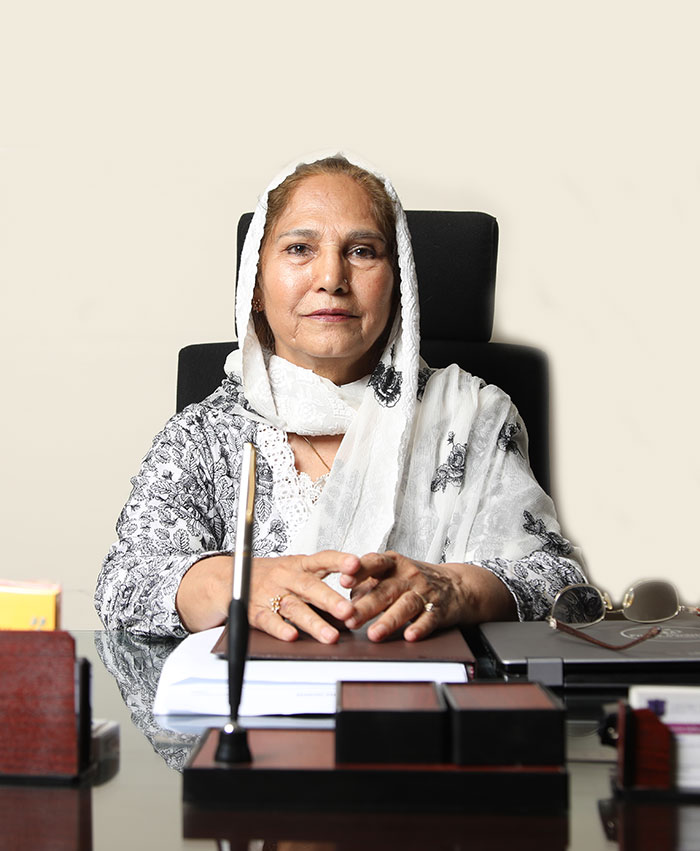 Message from Project Director/ Admin Director
Drugs have existed as long as human disease and intuition to survive have led to their discovery through the ages. With the advancement in health sciences, the pharmacy profession has also gone through transition stages, from self-belief to wise man, from apothecary to highly sophisticated machinery, and from the era of count and pour to the emergence of pharmacy practice and individualized medicine (Pharmacogenetics). Pharmacists' importance as frontline healthcare providers is a concrete happening at the national and international level, as per WHO guidelines.
You as an undergraduate student got an excellent opportunity at LAHORE PHARMACY COLLEGE to acquire expertise in all disciplines of pharmacy with a special focus on clinical pharmacy and pharmacy practice. We got affiliated with UHS and subsequently accomplished NOC from PCP in 2009. Since then classes and examinations are being held regularly.
On behalf of the faculty, I cordially welcome you all and look forward to seeing you on the campus.
Project Director/Admin Director
B.Pharm(PU), M.Phil (UOS), PhD (BZU) R.Ph.