Head of International Affairs
Dr. Shawana Mufti
About:
Dr. Shawana Mufti, Head of International Student Affairs at LMDC is dedicated to the development of programs aimed at facilitating training opportunities in the United States.
Aside her role at LMDC, Dr Mufti is the director at Fairfax Loudoun OB/GYN, which is located in Fairfax Virginia. Her expertise lies in minimally invasive surgery and high-risk obstetrics, making her an invaluable asset to the medical community in the Washington DC area.
Dr Mufti's educational background includes King Edward Medical University, OB/Gyn residency at New York Medical College in New York City.
Additionally, she is a certified Life Coach and personal growth mentor.
Throughout her career, Dr Mufti has garnered numerous accolades, with notable recognition as a "Top Doctor" by the esteemed Washingtonian magazine. Her dedication to philanthropy is evident through her involvement in various humanitarian endeavours, both in Pakistan and internationally, including leading medical mission teams in South America and South Asia. In her leisure time, Dr Mufti enjoys hiking, trekking, and traveling.
Contact Information: Shawana.mufti@lmdc.edu.pk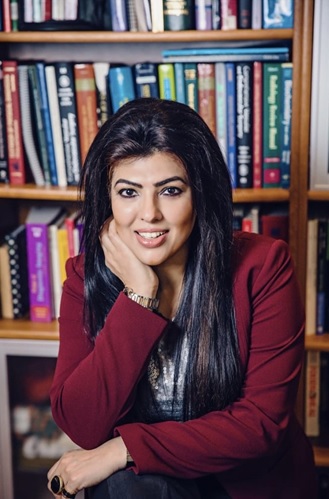 Focal Person On-Campus
Dr. Shazia Nilofar
About:
Professor Dr. Shazia Nilofar Ibnerasa, a graduate of King Edward Medical College, started her career in Pathology from Pathology Department, KEMC in 1993. She completed her post-graduation in Histopathology, from University of the Punjab, with honors, in 1998. She joined Lahore Medical and Dental College, Lahore in 2002 and has been working in different capacities in the institute, since then.  At present, Prof. Shazia is carrying out her responsibilities as Head of Pathology Department at LM&DC.
Contact Information: Shazia.nilofar@lmdc.edu.pk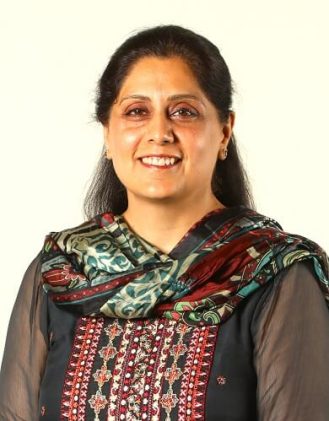 What We Do:
Our international chapter led by Dr Mufti specializes in supporting LMDC medical students and graduates in matching into U.S. residency programs.
Our Clinical Rotation Program provides clerkships training in core specialties (IM, FM, SURGERY, PSYCHIATRY, OB/GYN, PEDS) and electives in U.S. hospitals.
We collaborate with the medical education department's clinical medicine programs at 20+ ACGME Greenbook teaching hospitals across the United States 
Each Hospital System has multiple affiliated hospitals, and each system offers 5 to 15 ACGME residencies affiliated with each program.
We assist students with housing arrangements and guide them through the necessary documentation process to gain access to the affiliated hospitals.
At the end of the rotation, students receive a letter of recommendation on the hospital's official letter head, strengthening their residency applications.
Prerequisites for Medical Students:
LMDC Affiliation: Prospective participants must either be a current student or a graduate of LMDC. This prerequisite ensures that only individuals with a direct connection to LMDC are eligible for the program.
Sufficient Funds: Applicants must possess the necessary financial resources to cover expenses related to boarding, lodging, food, and travel for a duration of 2 to 4 weeks in the United States. All costs incurred during the program, including these expenses, are the sole responsibility of the students themselves.
Adherence to Program Requirements: Clinical rotations often entail specific criteria and requirements established by regulatory bodies or educational institutions. As a representative of these entities, Dr Shawana Mufti has the authority to ensure that all program requirements are met. This authority grants her the power to reject students who fail to fulfil the predetermined criteria. By exercising this power, the doctor upholds the standards and expectations set forth by the program.
Professional Experience
Owner and Operator of Fairfax Loudoun Ob/Gyn, Virginia, specializing in minimally invasive, laparoscopic and robotic surgery, and high-risk Obstetric care
Weight loss Specialist and Head of Loudoun Medical Diet Clinic
Certified Life Coach for relationship counseling, couples, and family therapy
Served as Life Coach and Consultant on Dunya, Geo, AAJ TV, and TV ONE television networks
Professional Certifications & Affiliations
Fellow of American College of Obstetricians and Gynecologist (FACOG)
Certified Strategic Intervention Life Coach, Robbins Madanes Academy
Graduate from Isha Institute of Inner Sciences Engineering, a study in fostering global harmony through individual transformation.
Team Leader and Chief Coordinator for US-PAK Medical Mission, an NGO providing free medical care to underdeveloped countries while fostering US-PAK relations.
USA co-chair (past) for The Edhi Foundation, a non-profit social welfare organization
Education
Graduate of Kinnaird College, Lahore
Graduate of King Edward Medical College, Lahore
Categorial Resident in Obstetrics and Gynecology, New York Medical College
Chief Resident, Gynecology, Franklin Square Hospital, Maryland