Pursuing Academic Excellence
The Lahore Medical and Dental College is the first private medical college in Lahore and Punjab. We offer a complete spectrum of courses in biological sciences, primarily MBBS. LMDC is known for its dynamic academic programs, curriculum, facilities, and faculty. It is also one of the most renowned dental colleges in Lahore.
The curriculum for each program is designed in a way to support student learning, honing practical skills, and acquiring adequate hours of clinical practice. Students at the campus are taught with help of a blend of lectures, practical knowledge, and group learning in the laboratories.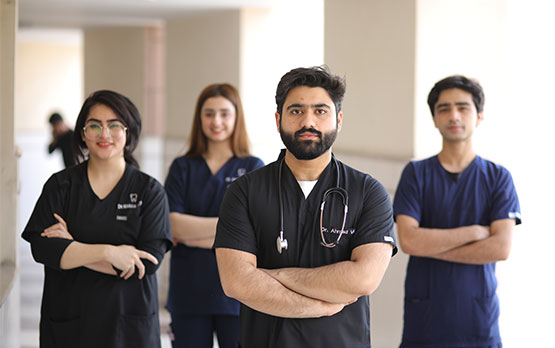 Healthcare Education & Innovation
Innovation and research are the cornerstone of any medical college in Lahore. But we offer even more to our students. We set ourselves apart by putting emphasis on medical technologies, human factors, and design thinking in medicine.
Our aim is to help and produce physicians that are skilled innovators, are compassionate, have a people-centric approach to medicine, and have the entrepreneurial spirit.
Created in 1997, the first privately owned medical college in Lahore, the Lahore Medical and Dental College has served as a beacon of vision in the field of medicine and intertwined principles of science and invention.
As a college of medicine and dentistry, we teach our students along with traditional curriculum, and active learning approaches. We immerse our students in a case-driven, clinical, and problem-solving approach to medicine. Our courses are designed in a way that students can tackle healthcare's most difficult challenges and are trained as clinicians and researchers.
LMDC is counted among the most prominent dental colleges in Lahore. The dental program has trained hundreds of students to date that are leaving an impact with their patient care skills and exceptional clinical knowledge. We are not just a college of medicine and dentistry but also offer other courses that train students in different aspects of biological and pharmaceutical sciences. Our style of training graduates sets them apart from other graduates of medical and dental colleges in Lahore, making them emerging leaders in healthcare and their communities.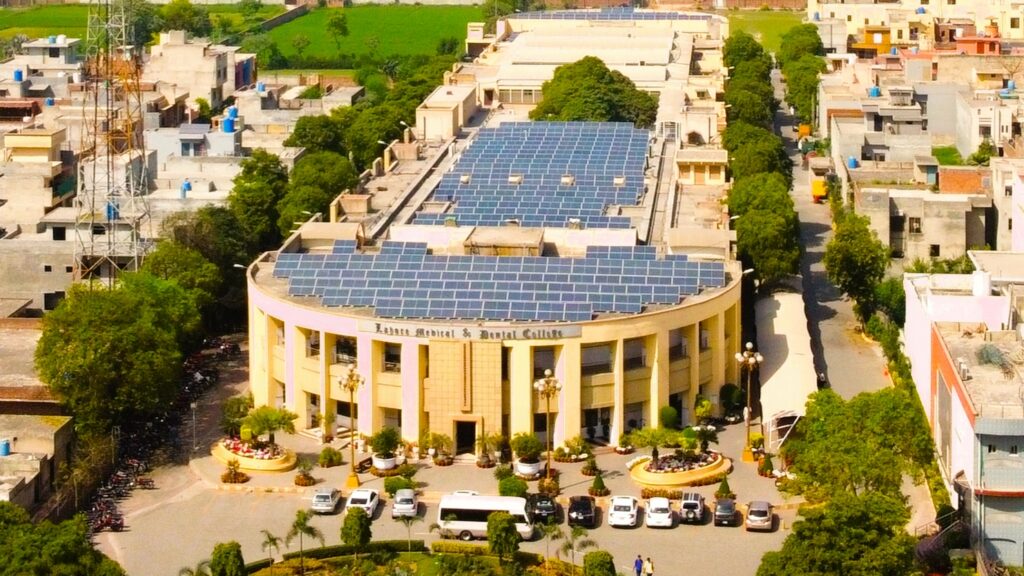 Our campus is situated near the serene and peaceful setting of Lahore's northern canal and houses buildings for all of our academic programs including Lahore Medical & Dental College, Lahore Pharmacy College, Lahore College of Physical Therapy, and Ruth Pfau College of Nutrition.
LMDC is just an hour away from the main city of Lahore and is based on 120 kanals of land. The beautiful buildings and architecture stand between ample green grounds that serve as centers of extracurricular activities.
Academics at LMDC | The Top Medical College in Lahore
One of the best college of medicine and dentistry in Pakistan with multiple degree programs and areas of study:
• 6 Bachelor's Degrees offered
• Average undergraduate class size of 100
• 6:1 student to faculty ratio
Applying to Lahore Medical and Dental College
Prospective students who want to be part of the leading medical college in Lahore are welcome to apply to our medical, dentistry, pharma-D, and other programs. We welcome students who have shown the potential to positively affect our college culture with their abilities, character, background, and depth. Following profile can help you understand our admission criteria and standards.
As the leading medical college in Lahore and one of the most forward-looking dental colleges in Lahore, we admit students that have proven their mettle not only in academics but are all-rounders. Here are some of our top students this year.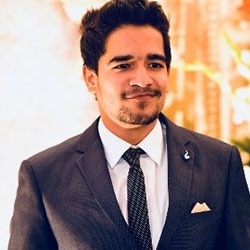 Meet Abuzar, who is one of the most promising students of our MBBS program. He is working towards his specialization in neuroscience. An athlete, musician, and an avid traveler, Abuzar wants to explore his career in the field of innovative medicine applications.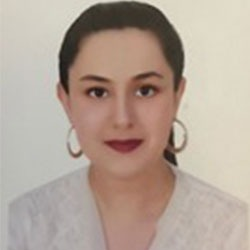 Meet Maaham, a versatile public speaker, digital content producer, activist, and BDS student at LMDC. She likes to dabble in a wide variety of academic and extracurricular activities and believes that only path to self-realization is exploration.
We want to foster a community of culture, innovation, diversity, and learning for our students at the institute. The first step to educational excellence is to incorporate these values into our mandate and lead with them to transform the field of medicine. All of this can help our students better serve their patients and the country.
LMDC wants to be remembered as an institute that puts its students first and trains them to be the best physicians, scientists, and visionaries they can be. In order to achieve this, we ensure that we provide them with an appropriate curriculum and an experienced and passionate faculty that can fulfill the role of mentors and guides.
Learn about LMDC admission requirements and eligibility for our MBBS & BDS programs.