Message from the Principal
As you browse through this website, I am sure you will realize our commitment to dental education, quality patient care and research. As the steward and guide of this firmly established institute, it is a matter of immense satisfaction for me to welcome you to the doors of the largest private dental school and hospital in Punjab.
The core aspiration that makes LMDC different from other dental schools is our commitment to strike a balance among technical excellence in dental education (with mere competence as a fallback position), scientific judgment in assessing the dental literature, and emotional intelligence as that indefinable something more, that people expect in a doctor, such as being ethical, sympathetic, and caring in their relationships, as well as comfortable with themselves and others in their environment.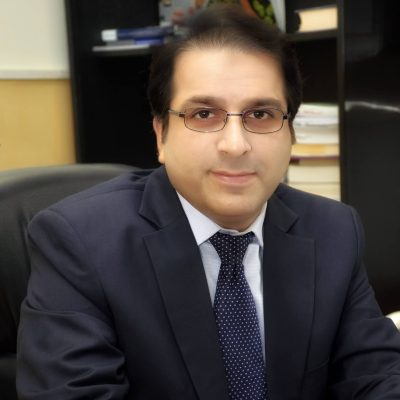 Today the college stands proud as one of the premier dental schools in the region, providing dental education to both undergraduate and post graduate students from all over the country as well as abroad. Education is imparted in an ethical and professional environment in which students are trained to render optimal oral health care to patients from diverse backgrounds. Our major emphasis of imparting training is to encourage curiosity and innovativeness among our students and lay a foundation from where they can acquire quick learning ability and adaptivity with the fast changing world. The teaching and learning process involves a dynamic curriculum, which utilizes excellent infrastructure, modern technology and well experienced committed faculty and staff. Our faculty is comprised of men and women who are passionate about their work and are poised to make significant contributions to clinical dentistry, health care and research.
 With each passing year, we are adding value to our teaching and grooming. Students are encouraged to grow holistically – both as a good doctor and a good human being, with compassion for the poor and underprivileged. Moreover, I have been touched by their enthusiasm and response to acquire knowledge and professional skill. They have impressed me by their desire to excel and achieve. It is with this objective of raising responsible clinicians and dutiful citizens that we have worked relentlessly together, to raise standards.
Welcome to LMDC, a centre of excellence where we nurture young talents in the different fields of Dentistry. Our exquisite campus is superbly networked with excellent speed of internet accessibility.
I look forward to working with you as you shape your future during the most exciting period of your life and would like to make sure that your stay with us would be both memorable and rewarding.
Principal/Dean
Dental College, LM&DC
Learn about LMDC admission requirements and eligibility for our MBBS & BDS programs.