Message from the Principal
It is my proud privilege to Head Lahore Medical and Dental College as Principal. Lahore Medical and Dental College, was established in 1997 as the first private medical institute in the province of Punjab. The premises of LM&DC are purpose built and is spread over an area of 120 kanals. The premises comprise of full-fledged and well equipped Medical and Dental Sections. The college is affiliated with three Hospitals; 610-beded Ghurki Trust Teaching Hospital, 250-beded Doctors Hospital and 150-bedded Surgimed Hospital. The college is fully recognized by Pakistan Medical Commission with university of health Sciences as its affiliating university.
Lahore Medical and Dental College has come a long way in setting new dimensions in the medical education not only in Punjab but all across Pakistan. More than adequate training facilities and highly qualified and experienced faculty help in creating best academic environment for the students. To provide hands-on clinical training to students, a well-equipped Clinical Skills Lab has also been developed.
The latest development is the addition of College of Pharmacy, College of Physical Therapy, Nutrition Sciences and Life Sciences on college premises.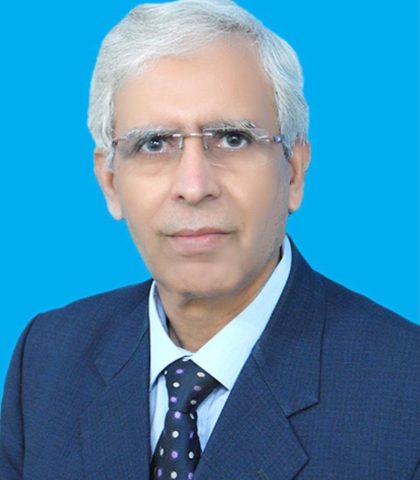 The college has a very active Department of Medical Education, which conducts faculty training workshops, seminars and conferences. This helps in keeping medical students abreast with all the latest developments in basic and clinical medical sciences. Ample spaced, air conditioned lecture theatres, well-resourced laboratories and Museums add to LMDC's rich academic environment. Well-equipped IT department is working round the clock to cater to all the needs both teachers and students including online teaching and blended learning. The college has well stocked library, provides latest reference and course books to faculty and students. In addition, it provides access to more than 1700 online medical journals for student learning and research activities.
The college has three hostels with all facilities to accommodate 800 students and interns. Facilities and logistical services are available for aII kinds of co-curricular and extra-curricular activities. The college has efficient transport service provides pick and drop facility to both students and staff members. The College has its on-campus bank booth for facilitation of staff and students.
LMDC is committed in its pursuit of excellence to provide the best academic facilities and congenial atmosphere to its students so that they can excel in a peaceful and serene environment. LMDC follows a curriculum based on integrated and inter disciplinary teaching of basic and clinical medicine. Our students have outshined in university exams by securing university positions. Most of the departments of the college are accredited for postgraduate qualifications like FCPS and M.Phil./PHD and training programmes are running. Our graduates are eligible to appear in foreign exams like USMLE and PLAB and most of the students cleared these exams with flying colors.
Our goal is not only to produce good doctors but good leaders in medicine and compassionate human beings with responsibility towards social service. We aspire to transform medical students as competent medical professionals and with this mission we welcome you to join LMDC, and be a part of the most prestigious medical fraternity.
Prof. Dr. Mian Muhammad Shafique
Principal
Medical College, LM&DC
Learn about LMDC admission requirements and eligibility for our MBBS & BDS programs.